In 2018, the four of us came together for the first time to answer one question:  
could we do better for the people we were serving?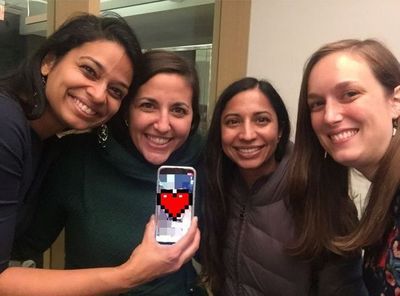 Dr. Anita Ravi, a family medicine physician, had worked with each of us during her time piloting the PurpLE Clinic and saw a common drive among us to answer this question. Each of us had spent years trying to help our patients and clients connect with and thrive in conventional healthcare settings.  We were working with people who had experienced human trafficking, domestic violence, and other forms of gender-based violence, who were also facing issues such as homelessness, intermittent incarceration, undocumented statuses, and food insecurity, while also managing diabetes, high blood pressure, pregnancies, and infections. But healthcare systems are not designed to integrate these complex circumstances in routine care delivery, resulting in fragmented care for survivors. It was obvious that a survivor-informed healthcare delivery system was an unaddressed public health need. 
So we began to dream about building an ideal organization; one that supports sensitive healthcare delivery, creates employment opportunities for survivors, and disseminates an effective and replicable standard of trauma and resilience-informed care nationally, and even globally. And after many meetings brainstorming, listening, and reflecting the PurpLE Health Foundation was created!
Since then, we've been eagerly working to make our dream a reality. We are supporting PurpLE Family Health's launch, engaging in trainings for healthcare providers, and piloting a financial health program for GBV survivors during the Covid-19 pandemic. We reached a milestone in January 2020, by receiving our first grant: $1,000,000 from the NoVo Foundation over 3 years to support our work.
 We've come a long way since our first meeting, and our progress has been enabled by the kindness, support and generosity of individuals and organizations, including the New York State Academy of Family Physicians Foundation and Ropes & Gray. 
Thank you for taking the time to visit and learn more about PHF!