American Academy of Family Physicians National Conference: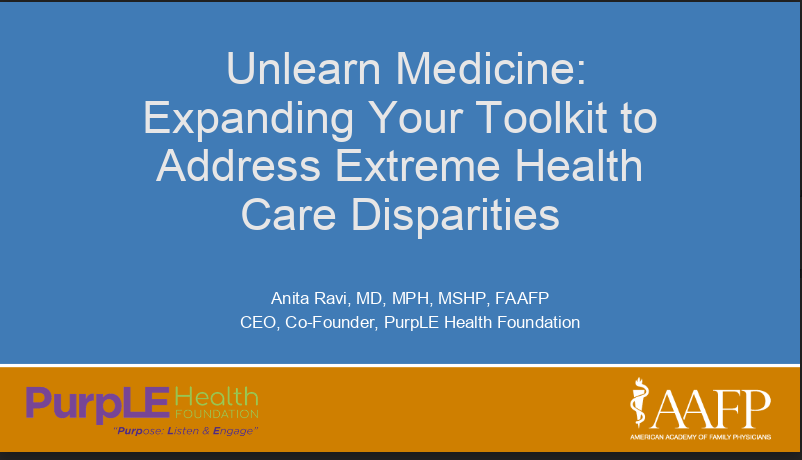 Dr. Ravi created the following session for medical students and residents pursuing family medicine:
Unlearn Medicine: Expanding Your Toolkit to Address Extreme Health Care Disparities
For future family physicians committed to social justice, this session will cover practical skills for working with underserved populations, including immigrants and refugees, and people who experience homelessness, substance use disorders, human trafficking, food insecurity, incarceration, and childhood trauma:
- Recognize the intersection of socioeconomic, physical, and mental health.
- Integrate physical exam techniques and nonverbal communication strategies to enhance patient-physician trust.
- Advocate for practice-level changes to improve care of underserved populations.