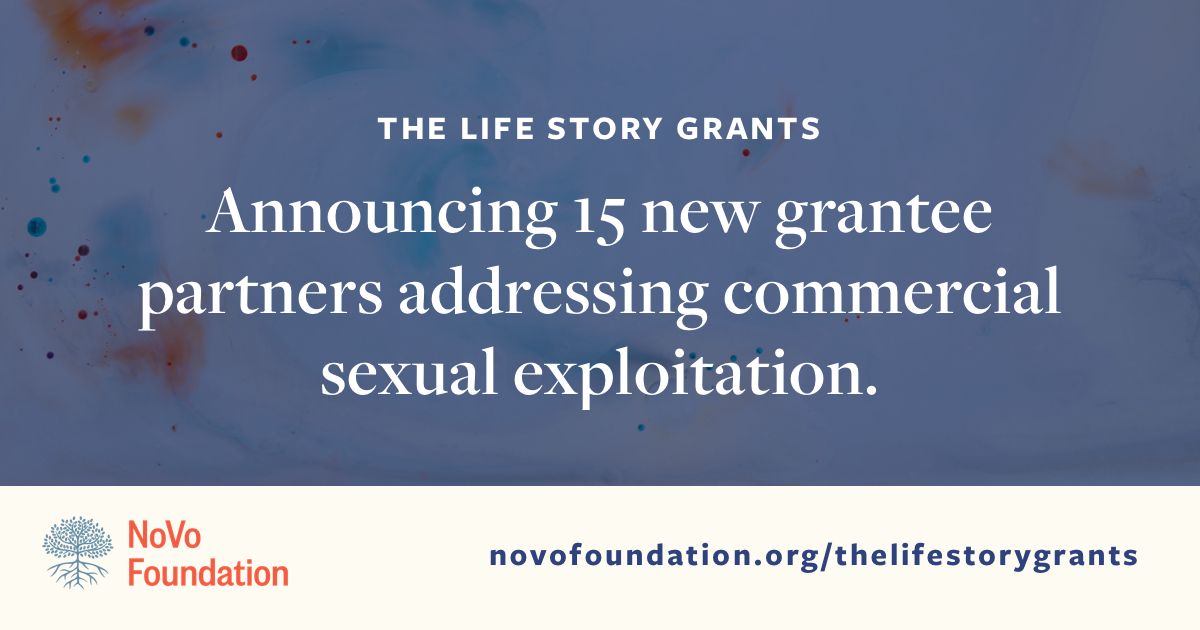 PURPLE HEALTH FOUNDATION RECEIVES $1 M NOVO FOUNDATION GRANT TO ADVANCE SYSTEMS-BASED SOLUTIONS TO COMMERCIAL SEXUAL EXPLOITATION
New Funding Will Support Health Efforts in New York City to Support Marginalized Communities
New York, NY January 28, 2020 — The PurpLE Health Foundation today announced a $1,000,000 grant from the NoVo Foundation to support systems-based solutions to commercial sexual exploitation. The grant will support the creation of a survivor-informed comprehensive health clinic.  The PurpLE Health Foundation is among 15 projects awarded The Life Story Grants, a $10 million, three-year investment in survivor-centered programs in the U.S. to address the systemic failures that promote sexual exploitation of the most marginalized communities, including girls and women of color, as well as LGBTQ+, immigrant, and Indigenous people. After receiving more than 400 letters of inquiry and consulting with a panel of survivor leaders, PurpLE Health Foundation was selected based on its targeted approach and its commitment to survivor engagement. 
"The NoVo Foundation's support provides a tremendous step forward in our efforts to address commercial sexual exploitation as a public health issue requiring multidisciplinary efforts in both treatment and prevention of its root causes," said PurpLE Health Foundation's Co-Founder Dr. Anita Ravi. "We are thrilled to join forces with fellow grantees in working towards the shared vision of ending commercial sexual exploitation once and for all."
PurpLE Health Foundation will develop and support a health clinic that addresses the physical, mental, and psychosocial health needs of self-identified women and girls who have experienced gender-based violence, without cost to patients.  The work will focus on the whole person and recognize the importance of the intersection of community, family, and financial health in providing services. PurpLE Health Foundation will disseminate lessons learned from this effort to propel a change in the culture of healthcare delivery.
Key strategies and initiatives include:
∙      Creation of new models to provide comprehensive healthcare services to self-identified women and girls who have experienced commercial sexual exploitation
∙      Development and implementation of survivor-informed research to develop best practices
∙      Dissemination of learnings to outside service providers to implement PurpLE Model of Care principles across sectors
More information about the work underway New York City can be found on https://purplehealthfoundation.org/ as well as on https://thelifestory.org/