How are we reimagining healthcare?
We believe that optimizing healthcare delivery for women and girls who experience gender-based violence (GBV) will yield best practices that can enhance the care of ALL people, regardless of their trauma histories or social circumstances. To demonstrate this, we are supporting the creation of a new, standalone health center that implements the PurpLE Model of Care for self-identifying women and girls who have experienced GBV. The PurpLE Model involves a person-centered, trauma- and resilience-informed, multidisciplinary approach to care that is sensitive to social determinants of health.  The foundation for this model is primarily rooted in our experience in listening to and incorporating feedback from survivors, patients, and community based partners in designing and operating the original PurpLE Clinic.  Optimizing direct service delivery will shape PurpLE Health Foundation's related endeavors in public health research, service provider training, and improving the financial health of women and girls who experience gender-based violence -- all of which will elevate the health and well-being of our collective community.
Here are a few key principles of our PurpLE Model of Care
Healthcare includes both physical and mental health care.
Medical conditions such as post-traumatic stress disorder, depression, and anxiety impact both physical and mental health. For too long, these areas of health have been separated from each other, resulting in harmful challenges in access to and coordination of essential healthcare services for patients. Patients who have experienced significant trauma, such as human trafficking or domestic violence, require integrated medical services that co-address physical and mental health needs.
All PHF-supported healthcare services must be without direct cost to our patients.
People who have experienced gender-based violence  often experience co-existing financial trauma. Patients we worked with in PurpLE Clinic were often confronted with years of gaps in their resumes, no financial credit history, or faced severe debt and wage garnishment. All of these challenges impacted their health. It became clear that even a $1.99 copay for medications was not affordable and would expose patients to re-exploitation as a means of paying off medical bills. This established our commitment to creating a model of care that relieves our patients from the burden of medical debt, as they work on building their financial health.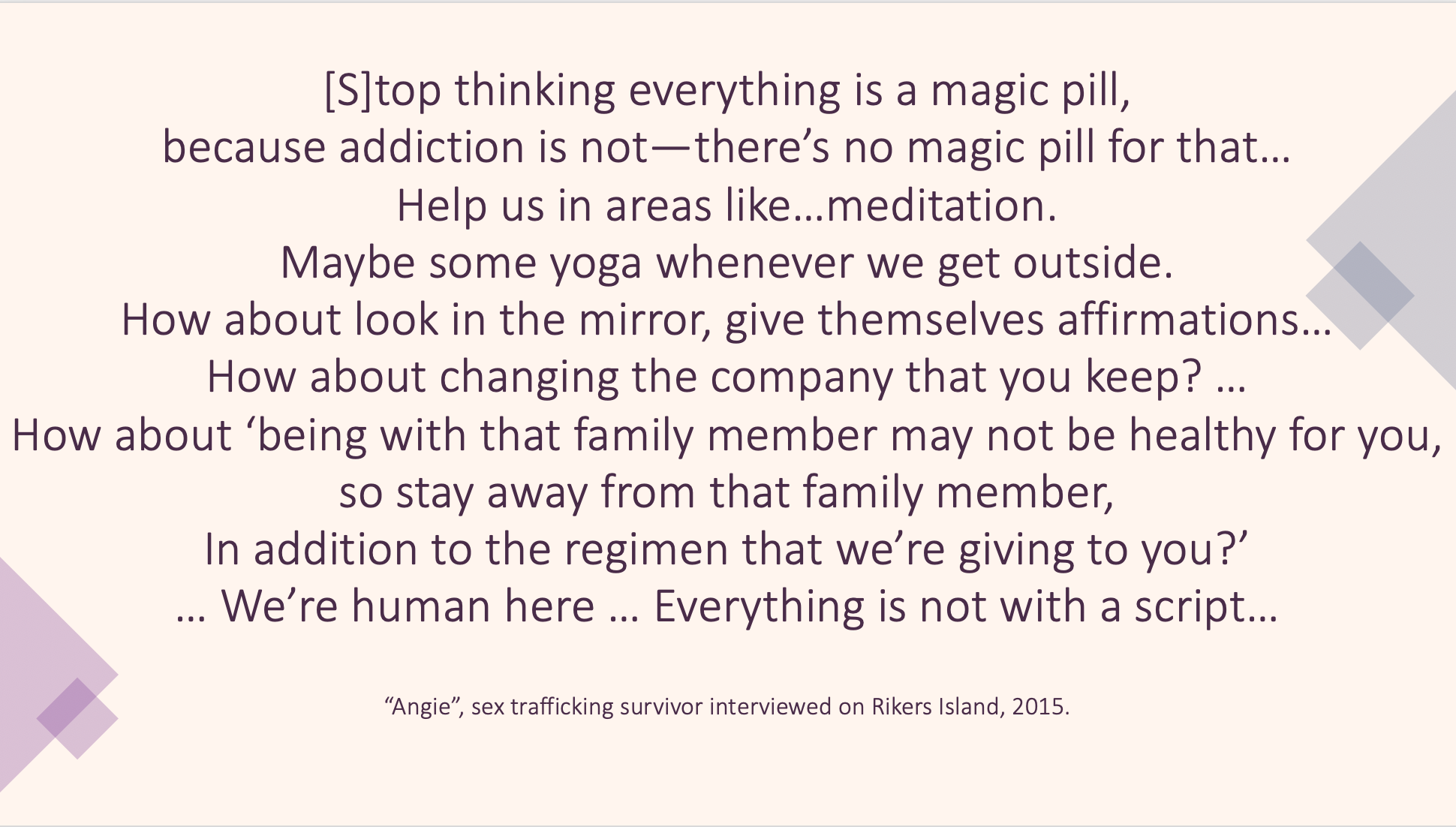 This talk by our co-founder, Dr. Anita Ravi, at the 2018 Exponential Medicine Conference, highlights why conventional healthcare systems require radical redesign for "invisible" populations.