We are a team of six women from diverse backgrounds and a range of lived and clinical experiences in the area of gender-based violence.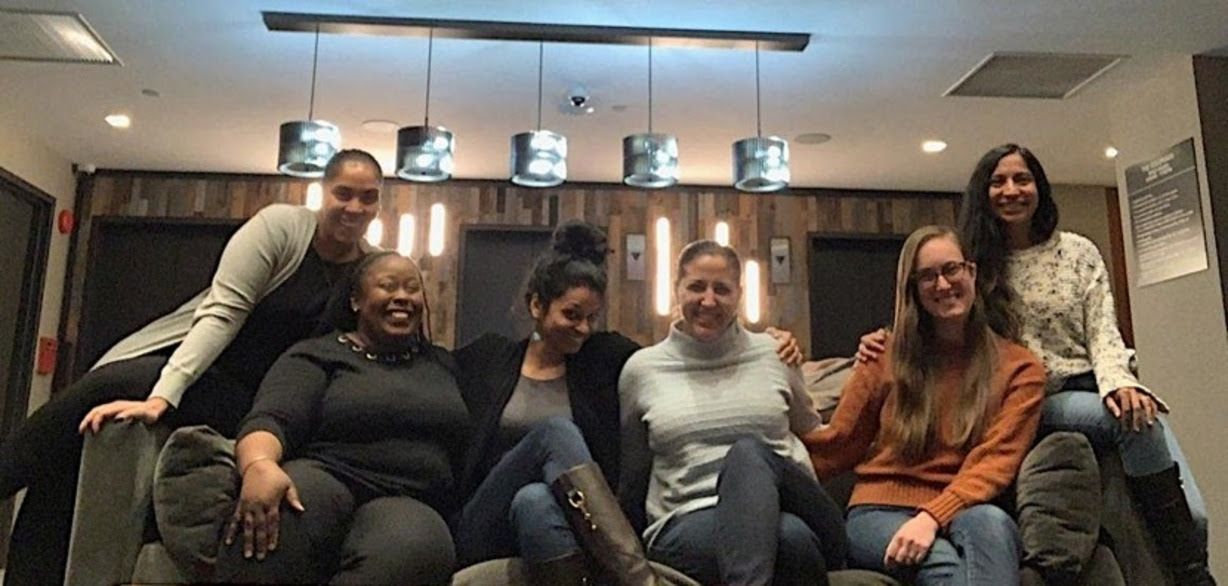 Anita Ravi, MD, MPH, MSHP, FAAFP- CEO, Co-Founder
Anita Ravi is a board-certified family physician, public health researcher and national expert in health and gender based violence. She was the founder of the PurpLE Clinic (2015-2019) and has authored multiple publications in the areas of women's health, trauma, and healthcare delivery in underserved settings. Her advocacy work includes conducting forensic examinations for people seeking asylum and facilitating health education workshops in correctional settings.  She regularly draws, writes and speaks at events across the country on how the healthcare system must radically adapt to meet the needs of survivors of gender based violence.
Charina Betances, BA
Charina Betances is a Program Associate for the Trauma-Informed Linkage to Care (TLC)Clinic at the Institute for Family Health in New York City,and was the Program Associate at the PurpLE Clinic. She is dedicated to helping others and is a team player who received the 2018 Jackie Morais Award from the Mount Sinai Family Medicine Downtown Residency Program.
Harika Kondaveeti, MD - Co-Founder
Harika Pal is a board-certified family medicine physician committed to expanding and improving healthcare access for women and minority communities.  She has been practicing full-spectrum family medicine and integrative, functional medicine in New York City for nearly a decade. Dr. Pal has served diverse populations across the city, including in the Bronx with Montefiore and as the Medical Director for Institute for Family Health's School-Based Health Center Program.  Her expertise in optimizing clinical systems and expanding reproductive healthcare access drives her enthusiasm to create a new model of healthcare delivery through the PurpLE Health Foundation.
Jessica Gorelick, LCSW, MA - Co-Founder
Jessica Gorelick is a Clinical Social Worker focused on providing services to those who have experienced human rights abuses. Her work has been with immigrants, asylum seekers, and trafficking survivors in schools, mental health clinics, and social and legal services settings. She regularly provides training on engaging effectively and empathetically with trauma survivors.
Keisha Walcott
Keisha is a first generation immigrant who was trafficked to the United States in her early childhood. She is a survivor leader, advocate and volunteer. She works as a Community Wellness Advocate in New York City and takes pride in helping her peers work through the adversity of trafficking.
Rebecca Giusti, MD - Co-Founder
Rebecca Giusti  is a board-certified family medicine physician. She is committed to exploring innovative models of care that more holistically address complex social problems and build healthier, more just communities. She currently works for NYC Health and Hospitals Correctional Health Services as associate director of the Intimate Partner Violence and Sexual Assault Advocacy Programs.