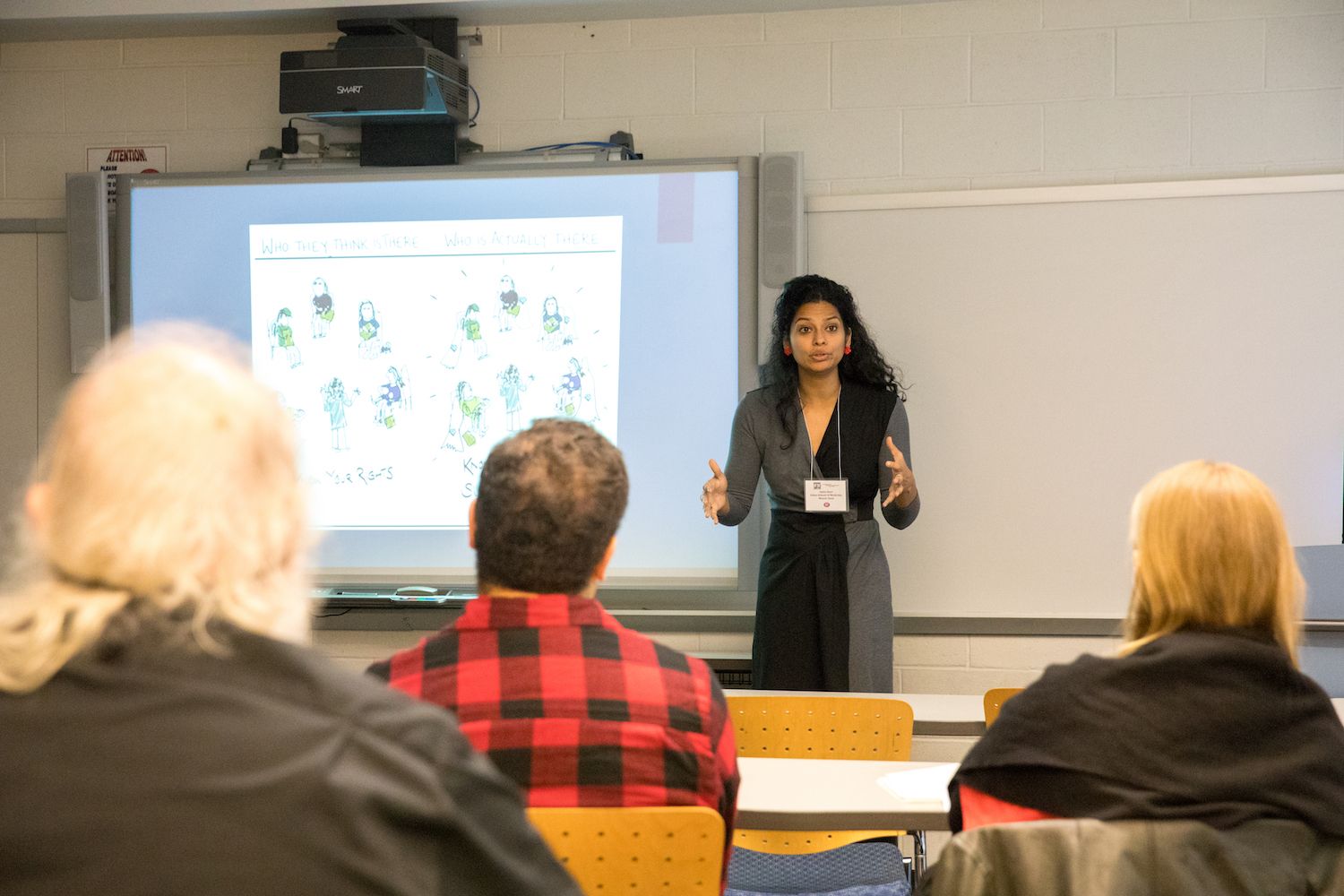 We offer customized trainings and consultation services for medical schools, healthcare systems, legal programs, social service agencies, and other disciplines.
Topics include:
Trauma-Informed Care 101

Trauma-Informed Care: Advanced Training

Health and Human Trafficking

Trauma-Informed Care and Substance Use Disorder

Mental Health care for gender-based violence survivors

Reproductive Justice

Advancing Health Equity

Implicit Bias

Person-Centered Design

Art and Advocacy

Trauma-informed Telehealth

Addressing Domestic Violence and Intimate Partner Violence

Care of Survivors of Sexual Assault

Primary Care in Under-resourced Settings

Care of Asylum Seekers
Interested in Training or Consultation?
Complete our Training and Consultation Request Form  and we'll be in touch!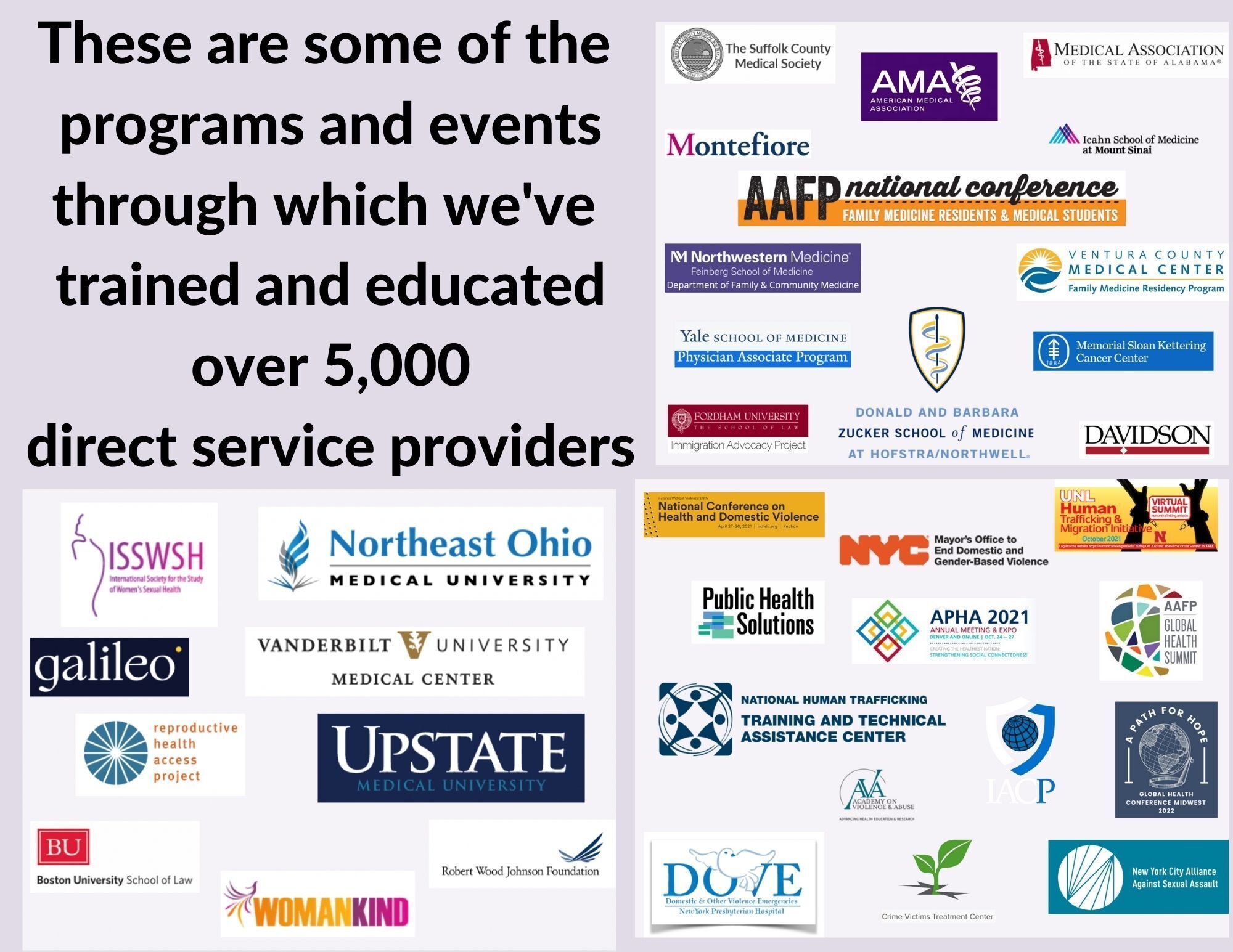 "This was one of the best presentations I've ever attended. Very informative in a relatable and kind way. Very applicable no matter how this information will be applied."
"Very insightful information. Great patient examples and different ways to gain trust with patients."
"EXCEEDED my expectations. THANK YOU so much for doing this presentation. Very much appreciated and it's hard to find this information consolidated like this anywhere else!"
"Exceptionally engaging. I thought I was already providing trauma informed care but this provided so many new ideas and nuances."